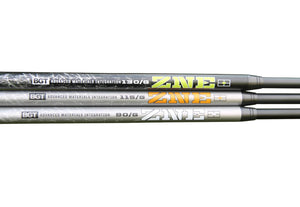 Want to take your wedge game to the next level?
Have you been searching for an extremely stiff, low torque shaft that virtually eliminates flexional or torsional movement of your putter head? Then look no further than LA Golf's TPZ Putter Shaft.
This is EXACTLY what you have been waiting for. We are now carrying Breakthrough Golf Technology's New Stability Tour— A Putter Shaft with a tour preferred Slim Look. BGT listened to what the best golfers in the game had to say and designed this shaft specifically with those suggestions in mind.